Today at 3pm, several student DJs will be getting together to do a series of dramatic readings of one of the most profound and well-known gothic poets of our age - Glenn Danzig. Join us TODAY on "The Electric Blue Watermelon" for a poetry reading that will with out a doubt be sinister in nature and questionable in content.
--------------------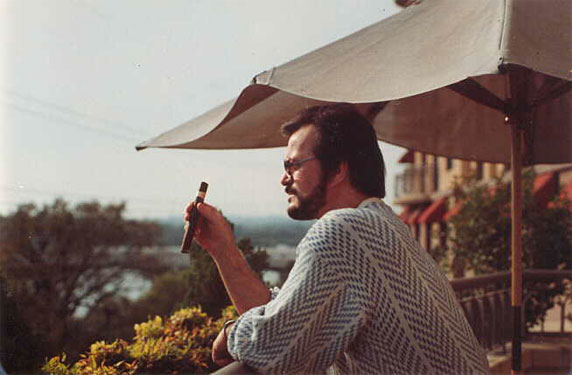 Robert Gerard Goulet, 1933 - 2007.


This isn't some winking irony bit. This is legitimate. I really liked Robert Goulet. He always seemed really nice, funny, and most importantly, self-deprecating. He was a man who could make retired grandma's forget about menopause and scream like prepubescent girls. He was also a man who could, with one well-hit note, make panthers purr. Seriously, the guys voice was like melted sex. White sex, sure, but sex just the same.
In his later years, he played engagements in Vegas, private parties for wealthy retirees,
spoke out about prostate cancer
, casted himself in some now classic commercials ("The two sweetest words in the English language after chorus girl — college hoops,") , played himself on "The Simpsons," and was immortalized by a now overly quoted
Will Farrell impression
.
Anyway, without getting too ridiculous here (because I know no one is going to take the seriously, which is fine), the thing that I always really liked about Robert Goulet is that he didn't care what you thought about him. And that, I guess, makes him pretty cool in my book.